HISTORY – by Russ Hawkins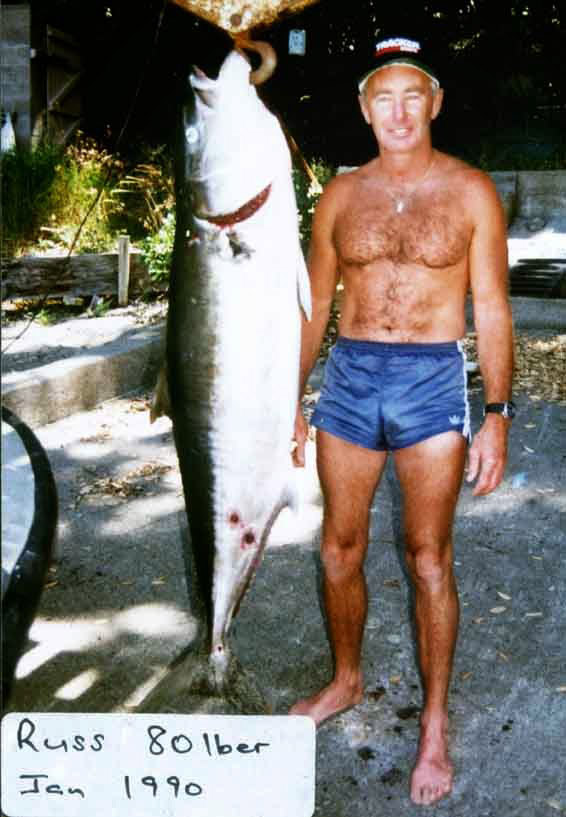 The Mount Maunganui Underwater Club traces its origins back to 1956. Spearfishing was a popular pastime and scuba diving was in its infancy. A few local spearo's got together and formed the Mount Maunganui Spearfishing Club, with early membership averaging twelve.
There was plenty of seafood for everyone: large paua around the rocks of Mount Maunganui, and if you wanted a feed of crayfish and mussels, you simply headed along the Rabbit Island (Moturiki) side of the "Blowhole". It was easy to fill a sack of large crays and then sell some to the Domain Motor Campers for two shillings, or a big one for half a crown (25 cents)! No one worried about stocks running out as everything was so plentiful.
Many of the early spear-guns were hand-made out of rimu, with the fittings coming from Sportsworld in Auckland. Some of the big double rubber guns had five inch academy reels screwed underneath the trigger area, with thirty metres of heavy cord wound on for those real big kingies!
Today we still award annual trophies donated by those early club members: John Simms Cup for Heaviest Kingfish, John Rawlinson Cup for 'Most Species Speared', and Graham Barnett Cup for 'Most Meritorious Catch.
By the time I joined the club in 1970, the name had changed to the Mount Maunganui Underwater Club. A highlight in those days was our annual seafood dinner at the Mount Sports Centre. In the early 1970's it was still permitted to take mussels on scuba and there were thousands of huge and hairy ones near Stony Point, on the edge of the main shipping entrance channel. We also got scallops, loads of crays and some paua – although by then there weren't huge amounts to be found.
This annual event became so popular that people would come up from Wellington for the great food. Tickets for the dinner were about $15.00 per person, we would sell around 150 and have a live band to help us work off the gout and calories!
In the 1970's the club met once a month for a social get-together and a short committee meeting at the Tauranga Aero Club. Attendance averaged 30 members. We ran our own bar – small, and totally illegal of course!
The Aero Club was quite remote in those days and we had many a great social evening. A memorable theme was 'Champagne and Rags', where we came along dressed, but often went home with very little on that hadn't been ripped off… huge fun – and nearly embarrassing sometimes!
Our current Patron, Steve Penn, very kindly took me under his wing when I first joined the club. He would sometimes say "let's go out on the runway and chase rabbits!" This was in his little green Morris Minor, and usually nearing the midnight hour. We had great fun, more often going slightly sideways on the wet grass rather than straight ahead. Imagine if we did that today – there would be armed offenders out there to get us! No harm was done – but I can't remember if we ever actually caught any rabbits!
The club used the Aero Club for over 20 years. In 1991 we were given the opportunity to partner with the Mount Sportfishing Club and Mount Yacht Club to build combined club-rooms – the Mount Ocean Sports Club. We moved into the building in 1993. With such wonderful facilities and great location, I'm sure we are the envy of every dive club in Australasia.
The club continues to enjoy this wonderful asset to this day.
Written by: Russ Hawkins